CBRE Showroom in Ambassador House
Welcome to the first floor of Ambassador House and its 650 sq m showroom – the largest of its kind in Switzerland. It shows what new ways of working means and the effect this vision has on the way working spaces are arranged.
SHOWROOM AMBASSADOR HOUSE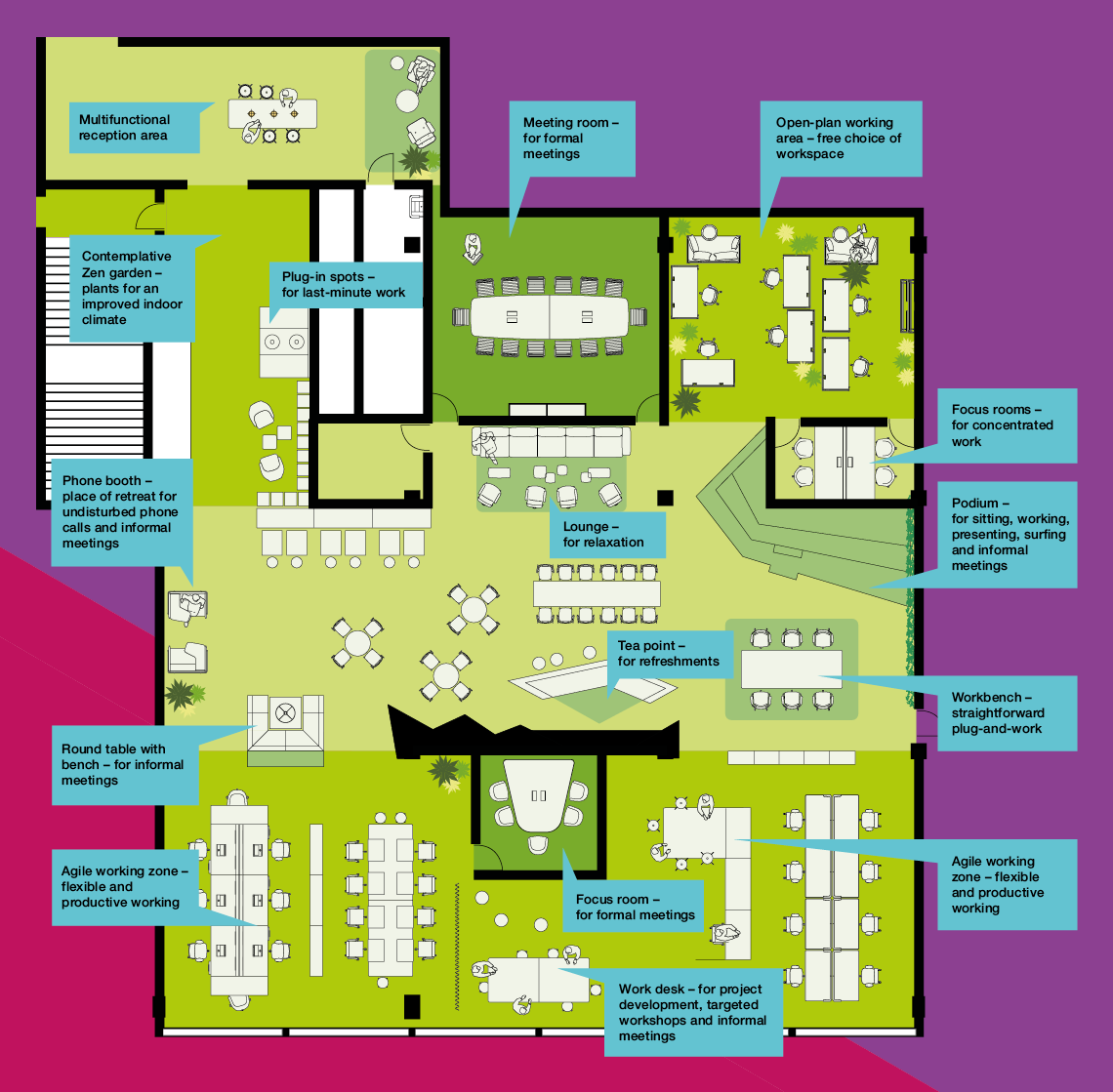 Here you find a plan of the CBRE showroom. It takes you through the exhibition and briefly explains the various stations.